CLINIC GUIDANCE
Updated 01.04.2022
We would like to thank you for your continued patience during the pandemic.
The clinic continues to be able to see patients on a face-face basis. We regularly risk assess and implement new procedures and closely monitor guidance from the General Chiropractic Council (GCC) and the government to provide a safe environment for patients and staff.
Following the govenment guideline changes in March 2022 we are asking patients to please continue to enter the clinic wearing a face covering and to sanitise your hands on entry.
This is in line with guidence from the British Chiropractic Assocation and General Chiropractic Clinic.
If you would now like to schedule an appointment please contact the clinic on 01245 353078.
Alternatively email us at info@chelmsfordchiroclinic.co.uk.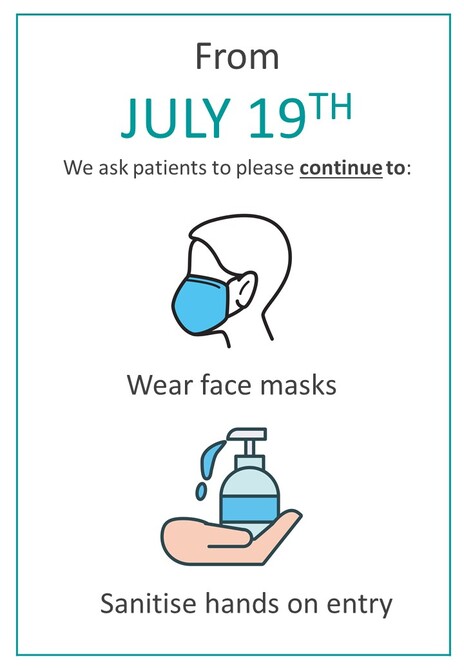 PROCEDURES FOR ATTENDING
Please inform the Chelmsford Chiropractic Clinic prior to attending on 01245 353078, if you have experienced:
Fever (temperature above 37.8)
New cough,shortness of breath
New loss in taste or smell.
Have been in contact with someone with COVID-19 in the past 48 hours or if you have been told to isolate.


MEASURES IN PLACE
Health and safety of our patients and staff is always our top priority. The clinic has put in place the following measures:
TELEHEALTH
It may be deemed more suitable for you to have a teleheath appointment if for example, you are shielded / high risk, live with someone who is shielded/high risk or you are self-isolating. If you are in pain one of our clinic's chiropractors will telephone you with advice, exercises and to discuss the best course of action regarding treatment. If a face-face appointment is deemed appropriate, we will schedule an appointment for treatment.
SCREENING
You will receive a text reminder 24 hours prior to your appointment reminding you to inform the clinic if your COVID-19 status has changed.
SOCIAL DISTANCING
We have now stopped our social distancing measures within the clinic. However, we still ask you to be mindful to keep a distance where possible around other patients.
PPE
Our practitioners will also look a little different. We will be wearing all the recommended PPE that has been suggested by Public Health England. Please continue to wear a mask before entering the clinic in you are able to.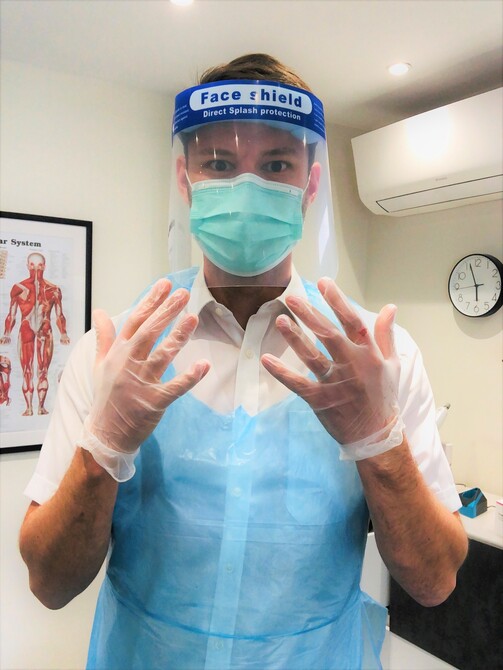 TRAVEL THROUGH CLINIC
Sadly you will no longer be able to take a moment and read a magazine in the reception area. You are now welcome to enter the clinic prior to your appoinment. Please make sure that you sanitise your hands with the automatic machine at the entrance and then take a seat. If there are no seats available when you come in, then please let the receptionist know and wait in your car and your practitioner will come and collect you.
SANITISING STATION
You will be asked to use the antibacterial gel supplied when you arrive. Please take a moment to sanitise your hands.
MAINTENANCE APPOINTMENTS
The clinic is still happy to see regular maintenance patients. Please call reception on 01245 353078 to arrange an appointment.
_____________________________________________________________________________________________________________________________________________________
This is how you can help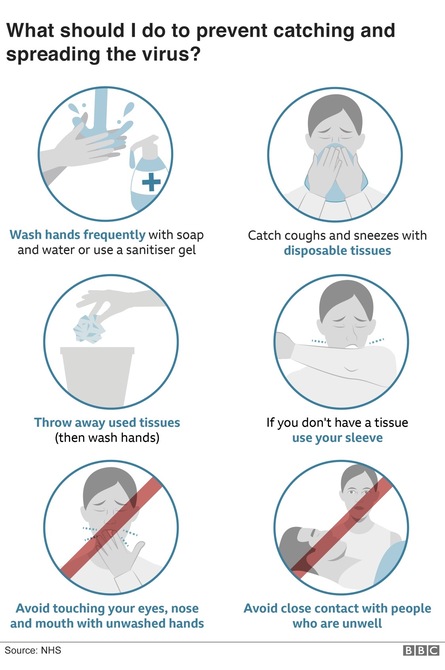 Stay at home if you have coronavirus symptoms
The main symptoms of coronavirus are:
a high temperature – this means you feel hot to touch on your chest or back (you do not need to measure your temperature)
a new, continuous cough – this means coughing a lot for more than an hour, or 3 or more coughing episodes in 24 hours (if you usually have a cough, it may be worse than usual)
a loss or change to your sense of smell or taste – this means you've noticed you cannot smell or taste anything, or things smell or taste different to normal
live with someone with symptoms
have been told to self-isolate by a test and trace service
When to self-isolate:
https://www.nhs.uk/conditions/coronavirus-covid-19/self-isolation-and-treatment/when-to-self-isolate-and-what-to-do/
Do not go to a GP surgery, pharmacy or hospital.
You do not need to contact 111 to tell them you're staying at home.
Use NHS 111 online if you feel:
you feel you cannot cope with your symptoms at home
your condition gets worse
your symptoms do not get better after 7 days
Only call 111 if you cannot get help online.